In this section, I wanted to describe in a very concise way my experience as a senior designer working for a corporation and being part of a team, following deadlines, submitting countless concepts for approval and having a blast!   
Project summary
La Presse wanted to implement its iPad/Tablets application La Presse Plus by introducing a new section "AMUSEZ-VOUS!" with Sudoku and Crosswords.
The Strategy
It was decided that we would have both IOS and Android teams working together simultaneously with the design. I was working under the leadership of my Product Designer Director and leaning on this amazing group of developers, QA specialists and analysts to build these apps. We were following Agile Methodology based on iterative development to promote a disciplined project management that encourages frequent inspection and adaptation.
The first part of the work was collecting information and exploring all data related to these games, even looking into the paper versions, to be able to envision what could be done within our app that would maintain the integrity of our strong brand and give our customers this taste of entertaining and fun.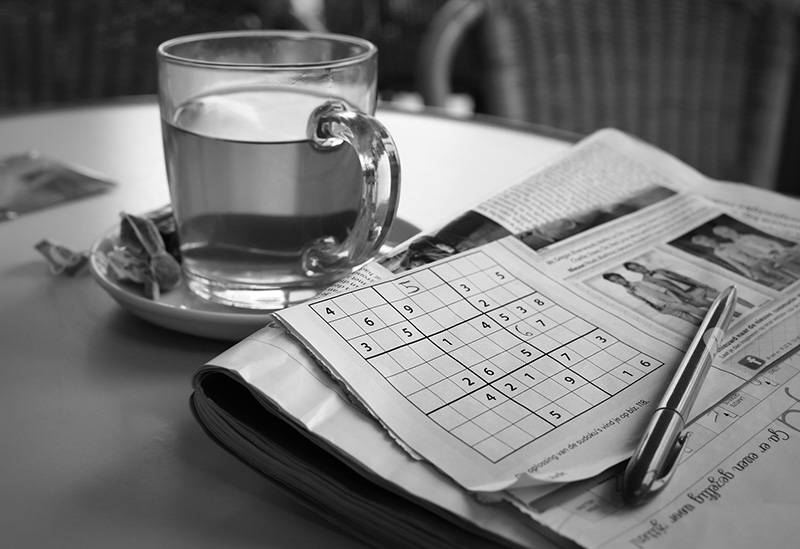 As part of any design project, brainstorming is essential. In this case, I was lucky to count on many talented people to come up with ideas and solutions, to a series of technical restrictions that required consideration before any sketching could take place.
The whole team was involved and I prepared lists and organized meetings to make sure everybody was heard. Through all the steps of this process, the communication channel with my directors was flowing both ways. They were the deciders and many times I had to do my pitch!
Of course, I was eager to start designing… that was a project that really fascinated me and I was happy when I was finally able to start sketching by hand what the interfaces would look like. Let the games begin!!!!!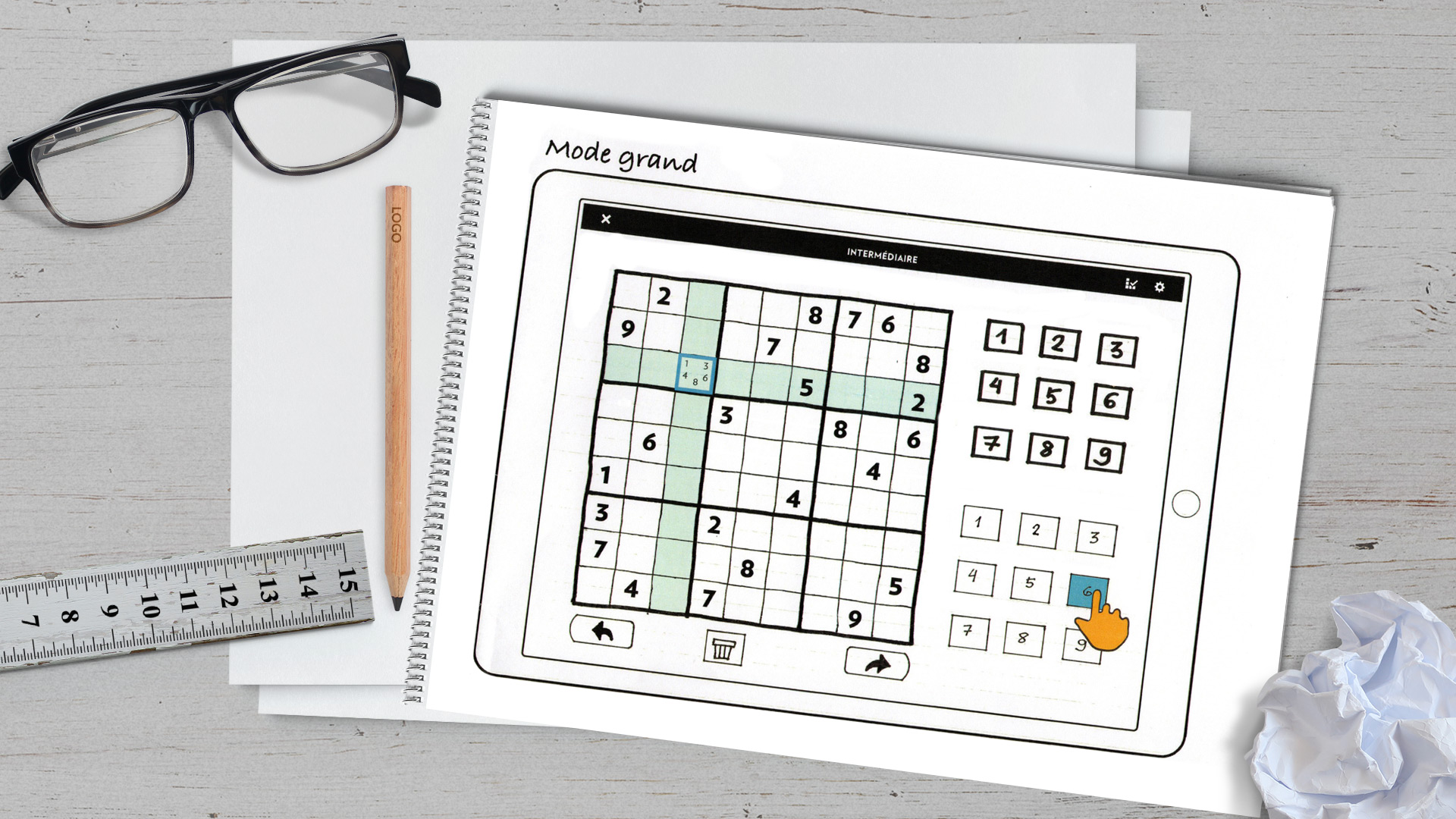 An important thing when we design for digital applications is to establish a clear flow so that the user doesn't get lost when exploring the various phases of the process. In the case of games, this is even more crucial. The interface must be user-friendly and straightforward. That's when we have to stick to UX rules and best practices. The key here is not to be motivated by a temporary infatuation with visual aesthetics rather than the user's needs…
Even at this stage, I tried to gather as much feedback as I could. Sketches were simply done on paper and presented in face-to-face interviews with my teammates to test the workflow.
Following the iterative strategy that is the cornerstone of Agile practices, the general idea is to split the development of the software into sequences of repeated iterations, each one issued a fixed-length of time that typically lasts from 2 weeks.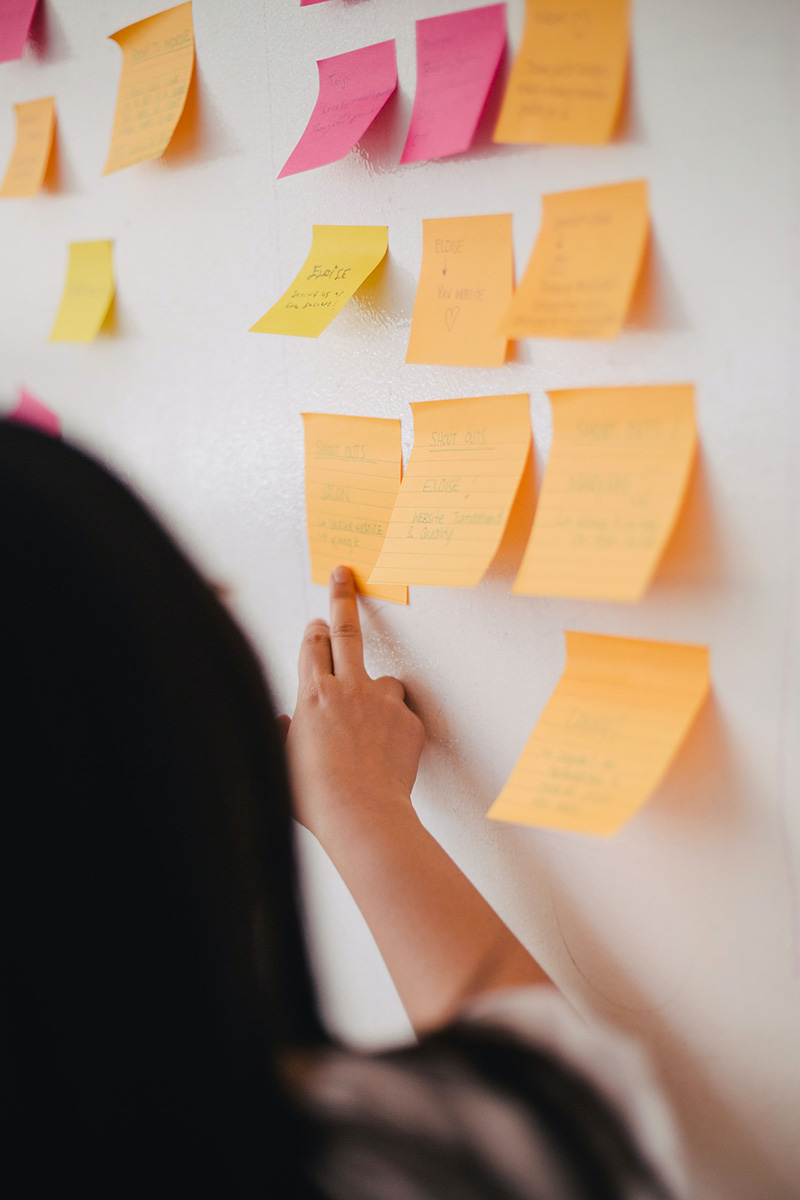 Meeting with the team
For me, the most important part of this process was meeting with my team. In these events, the team collaborates to discuss the objectives for the next iteration. It also summarizes the work done and determines the team backlog required for the next iteration. There are also different types of iterations, like execution, review and retrospect.
The user stories
We all followed this method of creating user stories, which is a simple way for quickly capturing the "who", "what" and "why" of a product requirement. User stories are brief, "to-do" lists that help you determine the steps along the project's path. They help ensure that your process, as well as the resulting product, will meet your requirements.
And we launched!
But not before all the QA tests were done thousands of times. We tested and tested to make sure everything worked. Adjustments were made, the stories were finished, last congratulations popups, modifications following UX tests and analytics, final labels, etc.
Now let's just sit down on a comfortable couch and relax, with a cup of coffee and playing SUDOKU… or CROSSWORDS!